Sunglasses

Eyeglasses

Sun Clips

Collaborations

Extras

Stories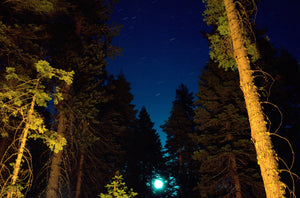 ---
Yosemite National Park
Photos: MIKE SELSKY
Featuring: Gigi
Styling: Gigi
---
FIVE HOURS TO THE NORTH OF LOS ANGELES LIES YOSEMITE NATIONAL PARK. 761,268 ACRES OF RIVERS, GIANT SEQUOIAS, GRANITE CLIFFS AND VISITORS ALL THE WAY FROM THE CITY.
This past July, photographer MIKE SELSKY and GIGI loaded BILLIE (half Cairn Terrie, half Pomeranian) into the car and drove up the coast from LOS ANGELES to YOSEMITE National Park. They camped out for three days, enjoying the complementary flavors of burnt hot dogs and warm beers. They swam in crisp rivers and hiked to high alpine meadows. MIKE took photos while Billie chewed on grass. These are his exploits.
MIKE'S LEICA MALFUNCTIONED ON THE TRIP - BUT IT GAVE US THESE BEAUTIFUL IMAGES.
In the words of Bob Ross - a Happy Accident. "Happy little clouds, happy little trees."
---