Sunglasses

Eyeglasses

Sun Clips

Collaborations

Extras

Stories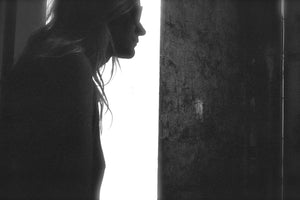 ---
Paris Chill
WORDS & PHOTOS: Nora Lowinsky
---

I treated Paris like I was in love. I woke up at dawn to watch the light change from the kitchen window. I said bonjour to strangers in the street. I got wine drunk at a dog party in Parc Monceau, where we picnicked with rosé, brie, an exotic goat cheese with baguette and quiche laid out for two. My intention was to not have a plan. If only for a moment, I wanted to free myself from the heaviness that is my America.



Isabella, a photographer, was on her way out of Paris, moving back home to Sweden to live a better life with her farm dog, Luna. We all slept together on a big futon with a white comforter in her small walk up studio near the 17th arrondissement, quickly developing our pack rhythm. I woke early several times with the disoriented feeling of not knowing where I was or who I was with. I fell back to sleep easily once I recognized my companions. Late mornings we walked Luna to get a fresh baguette from the local bakery, eating the bread with avocado, coffee, and orange juice. We minced words and devoured them, hungry for the same company.




Musée Rodin, Paris, late July. On the main lawn I laid beside a flower bush in the grass, bees humming in their pursuit of blossom nectar. I remained for quite sometime. Was it hours? Indefinite time, in that spell. I debated not going into the museum. In my own universe I lay low, ground level, privileged to coexist among the flora and insects, in the grass and in the dirt. Funny to imagine my best time in Paris was spent by myself nuzzled in a bush. I finally rose and explored the museum high on the floral notes of my own pheromones, taking my escape with me, in my bones. Walking through the museum, I felt closer to the earth outside than to the people clamoring around statues. It was crowded and I was alone.




The day I had to leave, I stayed in with my new family at home, doing nothing together on an overcast afternoon. On the way to the airport, my eyes began to tear. Small pools crawled down my cheeks. It hit me. I would never be with them again in the same space or in the same season of my life. I was not the same person that I was just days ago. I noticed goats grazing the tall dry grass alongside the freeway as we sped along. I said aloud, ils sont très mignons, hoping to distract my driver, and perhaps myself too, from my swelling, throbbing heart.


---