Sunglasses

Eyeglasses

Sun Clips

Collaborations

Extras

Stories
In celebration of our ten year anniversary, we revisited some of our most iconic styles from our first year in business and produced 10-year "X" editions. With each one, we went back to the frame's origins and created slightly thicker, bolder styles that still retain all the versatility of the original designs.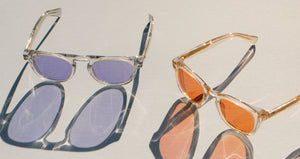 HARDING X
An iconic frame originally inspired by American writer Arthur Miller, the Harding X returns with the same single bridge, but with a new look. The frame is milled from 12mm of solid acetate and features a mini sun shield. With a broadened shape and pared back hardware — just an enamel logo plaque on the temple — the Harding cuts a stronger masculine shape than ever before.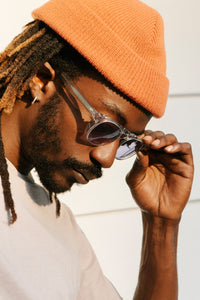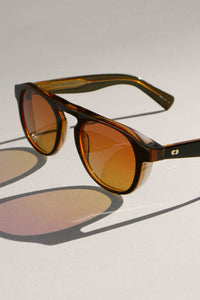 KINNEY X
One of our signature frames is back with a new look. Milled from 12mm of solid acetate with a mini sun shield, Kinney X plays with color, light, and space, echoing the sculpture-as-painting works of Craig Kauffman. Finished with the GLCO 10-year anniversary plaque and message along the temples.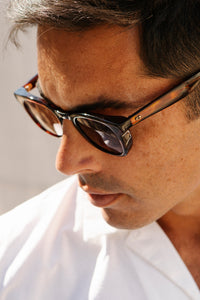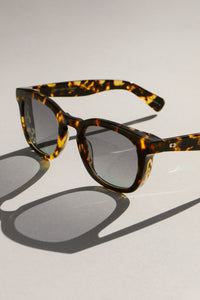 BROOKS X
One of our best-selling designs from our first-ever collection, the Brooks is back in honor of our 10th anniversary. Redesigned with a thicker acetate construction and a new plaque inspired by the GLCO logo, its classic facade is infused with a hint of bookish charm.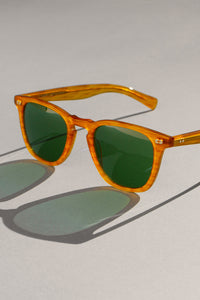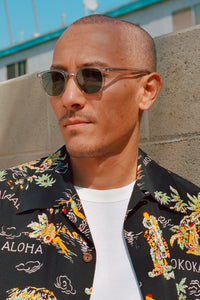 HAMPTON X
In a nod to our beginnings, we redesigned the Hampton, our first and bestselling frame from our original collection 10 years ago. With a thicker acetate construction, glass lenses, and a special plaque inspired by the GLCO logo, it's a bold, statement-making silhouette.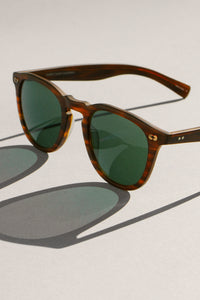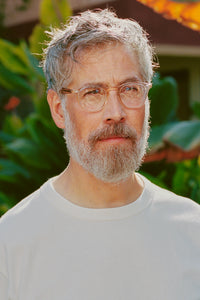 Each "X" edition frame is stamped with a custom 10-year anniversary insignia and comes complete with commemorative packaging. Discover the X Collection.