Sunglasses

Eyeglasses

Sun Clips

Collaborations

Extras

Stories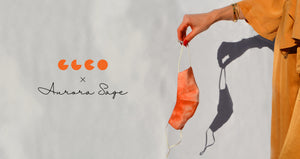 We've partnered with Aurora Sage, a sustainable luxury brand that specializes in hand-dyed silk pieces, to create a limited-edition, naturally-dyed organic silk face mask. Dedicated to quality, ethical, and eco-friendly practices that are better for the body, the industry, and the planet, Aurora Sage was the perfect partner to align with in our mission to take small steps towards sustainability.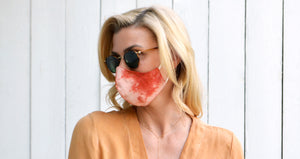 The collaboration face mask features a sloped front shape, specially designed to be worn comfortably with glasses or sunglasses. Made of ethically-sourced 100% charmeuse silk, the natural material helps combat skin concerns associated with face masks such as acne (or "maskne").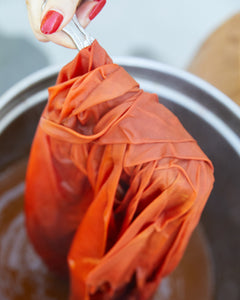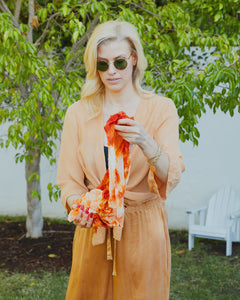 Silk is inherently breathable, hypoallergenic, a natural temperature regulator, and doesn't collect environmental allergens. Unlike other natural fibers, it preserves moisture in the skin and prevents dehydration and acne. Adding to the clean nature of the mask, two organic plant-based dyes - marigold and madder – were used to bring the signature GLCO orange hue to life. Hand dyed, each piece is one-of-a-kind with its own unique markings on both its reversible solid and tie dye sides.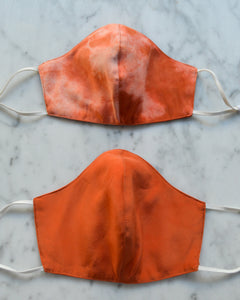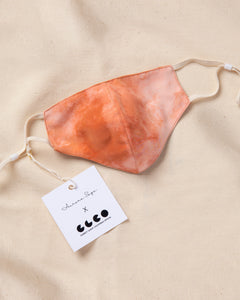 Available in two sizes, the hand-washable masks feature adjustable, natural cotton/elastic straps which offer a more refined fit and can be recycled.