Sunglasses

Eyeglasses

Sun Clips

Collaborations

Extras

Stories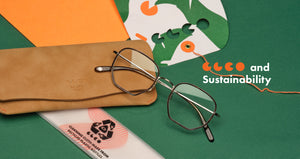 Eye Protection, Earth Protection
We are, by definition, slow fashion: classically California eyewear created with a conscience and ethical approach. But we recognize there's always more we can do…so it's time to level up. Here's a look at our current practices and initiatives as well as what's to come.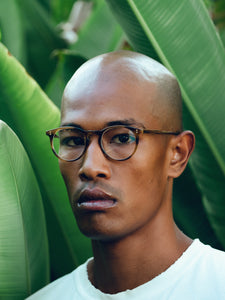 CURRENT PRACTICES

Earth-Friendly Materials
In February 2022, we launched our first eco-friendly collection with the introduction of an innovative, sustainable material — an eco-acetate that is bio-based and biodegradable derived from vegetable starch and bioethanol. By utilizing this formula consisting of mostly composed materials from renewable sources, we limit our use of fossil fuels and reduce our emissions of greenhouse gases.
For a comprehensive and detailed review of our new eco-friendly materials, read our full report.

Download the report: PDF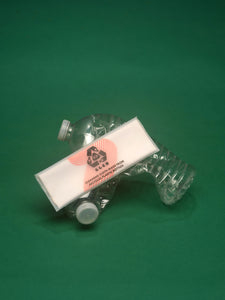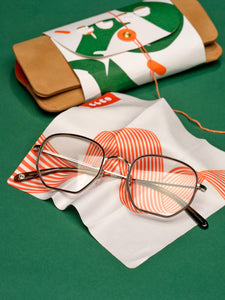 Sustainable Packaging
It was the summer of 2011…Watch the Throne was in heavy rotation in our little Abbot Kinney office and we were getting ready to ship our first collection. We learned that all of the frames needed to have a box to protect the cases and put labels on. When we spoke with our retail partners, they told us that most frame boxes immediately went into the trash.

This seemed like a real waste of trees — so we came up with a recycled paper wrapper. It's been 10 years and we have shipped hundreds of thousands of these around the world. It's a tiny drop in the big bucket of moving towards a more environmentally sound future but it's something that we, as a brand, feel is important. 

Fast forward to the launch of our first eco-collection in 2022. It's part on a larger ongoing design method of using sustainable materials: the cleaning cloth is made from recycled plastic bottles, the case itself is made from animal-free eco-suede, and the case wrapper is made from FSC-certified recycled paper.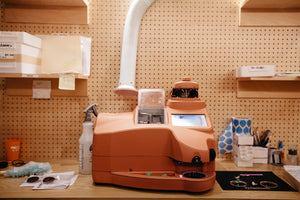 GLCO Labs
Each of our retail locations has a fully outfitted lab and optometric technician to provide rapid on-site crafting and eyewear restoration. Keeping your eyewear fresh by adjusting frames, balancing temples, tightening screws, or simply cleaning and sanitizing extends the life of your frames.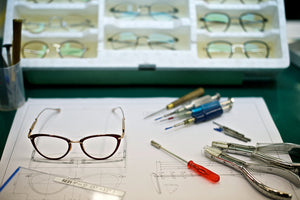 Ethical Partners 
To bring our designs to life, we have partnered with an incredible family-owned factory in China, which allows us to manufacture our eyewear ethically and at a fair price without sacrificing quality.
Below are a few key points about our factory in China, reflective of their efforts towards sustainable and ethical manufacturing:
Solar panels provide an alternate energy source.
Production wastewater treatment with zero-emission.
Production Line Efficiency: automatic cutting machines are used to cut the acetate which produces a low scrap rate. The frames are then handed polished, buffed, and assembled by craftsmen and engineers in the factory.
The acetate nose pad process is chemical-free, using only friction to adhere the nose pad onto the frame front (many other factories use an intense adhesive that factory employees have to breathe in while they apply nose pads).
In addition to providing shelter and schooling for the children of the factory employees, their owned and operated farm, located next to the factory, provides organic vegetables for the community. Enzymes are for vegetable washing to avoid harsh chemicals.
Every year a donation is made to the Local Disabled People's Federation (Dongguan Disabled Persons Federation). A program to hire disabled people is also active and to date, they have hired 37 disabled people.
Cutting-edge technology, skilled craftsmen, and craftswomen as well as a community project supporting organic agriculture is why we are proud to partner with our factory in China. Additionally, our lenses are produced in Italy by manufacturers who are leading the industry in environmentally-friendly practices and eyewear materials.