Sunglasses

Eyeglasses

Sun Clips

Collaborations

Extras

Stories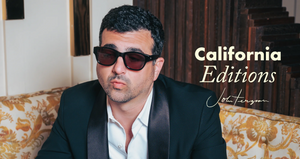 California Editions: A new GLCO exploration of handcrafted eyewear made in California.

Editions 01: GLCO x John Terzian
He's not just the man behind the scenes. He's the man behind every good scene. It's the visceral sensation that you're about to meet the Great Gatsby, entering the enchanting world he's created, the people he's curated – just for you. Everything John Terzian touches turns into gold: his nightclubs, restaurants, experiences. More than that, he is a true gentleman's gentleman, the celeb's celeb.

We're pleased to partner with the man himself to launch the first style within our newest exploration, California Editions.