Sunglasses

Eyeglasses

Sun Clips

Collaborations

Extras

Stories
glco x clare v.
Since 2016, Garrett Leight and Clare Vivier have collaborated to create collectible classics that transcend trend and season. Our collaboration marries California's ocean waves and the French New Wave in effortlessly chic cat eye silhouettes that are destined to be classics.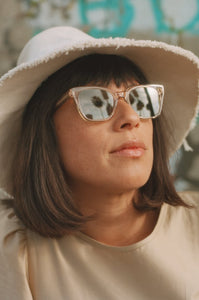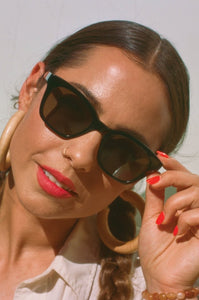 A new addition to our collaboration with Clare Vivier, our GLCO x Clare V. Nouvelle frame is a bold, squared-off cat eye that serves as an edgy counterpart to our original silhouette. With a thicker acetate construction and a strong, graphic cat eye silhouette, these frames are the perfect balance of hard and soft—universally flattering frames that make a statement.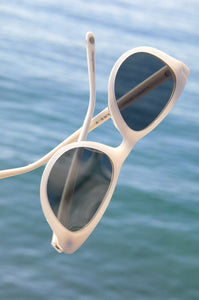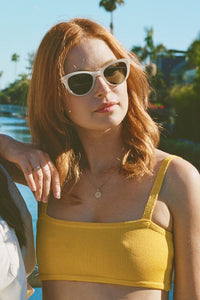 Our GLCO x Clare V. frame is a contemporary take on a retro classic. With a streamlined cat eye silhouette, the frame is feminine and flattering, while its signature flat base lenses give it a sleek and modern look. Inspired by French and American film icons like Françoise Hardy and Jean Seberg, our GLCO x Clare V. frame is a nod to laidback West Coast style and sophisticated Parisian charm—making these cat eye frames just as appropriate for lounging at the Chateau Marmont as taking a stroll through Montmartre.